Prev
Next
Locale: New York - Falls and Rivers
#102. Niagara Horseshoe Falls with Rainbow.
27 x 52, oil on canvas, relined. "Gilbert Munger 1869" lower left. J. Gray Sweeney points out that the composition of this painting is remarkably similar to Frederick Church's
Niagara
of 1857 at the Corcoran Gallery of American Art, Washington DC.
QFD
Pl.5. From Munger's estate to his friend James Cresap Sprigg, then by descent to the present owner. Image from owner's transparency.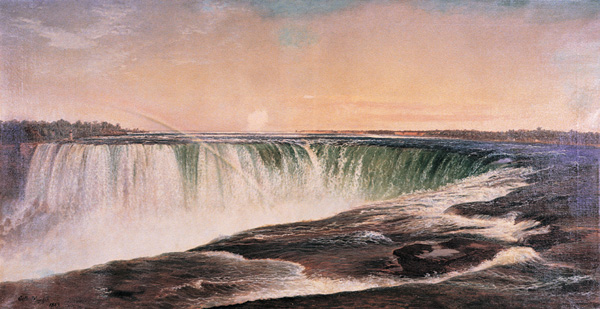 Prev
Next
© Michael D. Schroeder 1 Sep 1999; Updated 30 Apr 2020.