Prev
Next
Locale: New York - Falls and Rivers
#29. Niagara Falls.
29.5 x 48, oil on canvas. Not signed. J. Gray Sweeney suggests that this painting is a study for picture
#22
, which would make the date on this one 1900 or later. The paint is applied thinly with the canvas showing through in places. A gift of Mr. Walter W. Patten Jr., via Kennedy Galleries, New York City, in honor of Mrs. Jacqueline Bouvier Kennedy Onassis, in 1963, to the Washington County Museum of Fine Arts, Hagerstown MD.
QFD
Pl.75.
Tweed 2003 Exhibition
n.72. Image from museum photo.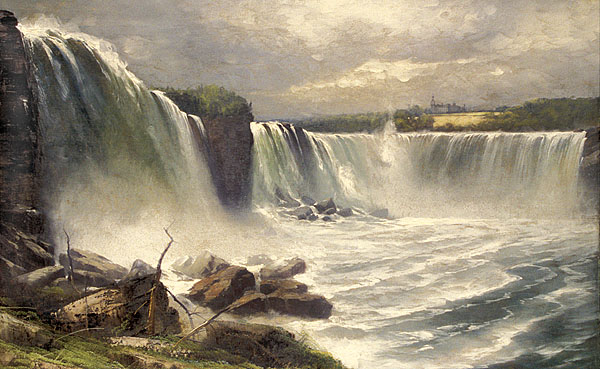 Prev
Next
© Michael D. Schroeder 1 Sep 1999.