Prev
Next
Locale: France
#111. Jardin a Fontainebleau.
12 x 17.5, oil on canvas. Signed. A paper label on the back, probably in Munger's hand, says "... pris Fontainebleau, ... Gilbert Munger." Owned by a private party in Caracas, Venezuela, since about 1950. In an 1893 interview Munger said: "I have sold pictures in Belgium, Russia, Germany, Italy, France, South America and the United States." Image from owner's email to author.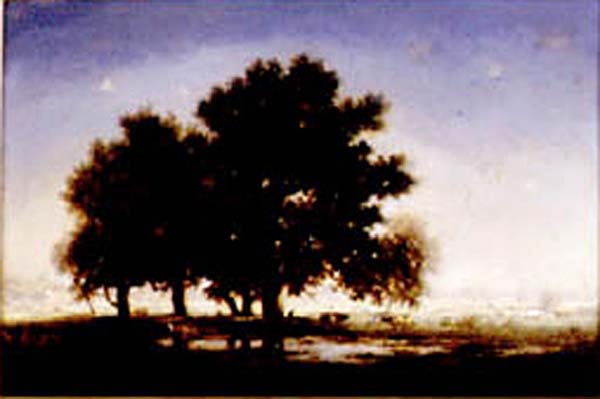 Prev
Next
© Michael D. Schroeder 1 Sep 1999.