Prev
Next
Locale: France
#60. Chateau on the River Loing.
12 x 17.5, oil on panel. "Gilbert Munger" lower left. Sold for $1,100 + 10% at Christie's East sale 6413 of 7 October 1987 as lot 60 (listed as
House by a River
) to Robert Orcutt of Madison CT. He collected paintings by Munger, who was his grandmother's cousin. When Ocrutt died most of his collection was gifted by his estate to Tweed Museum of Art, University of Minnesota Duluth.. This one, however, was passed down to his son. Image from author's transparency.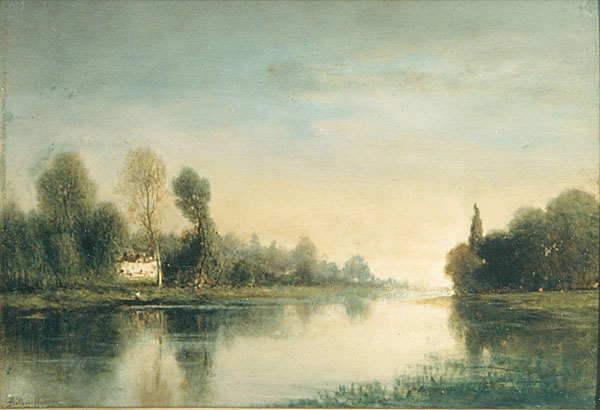 Prev
Next
© Michael D. Schroeder 1 Sep 1999; Updated 28 Apr 2020.