Prev
Next
Locale: France
#47. On the Seine Near Nanterre.
12 x 18, oil on wood panel. "Gilbert Munger" lower left. This French Barbizon scene has the same title as
painting #247
and depicts a related scene. Paintings with this name were exhibited at the Winter Exhibition of the Hanover Gallery, London, in 1889-90 and in the summer exhibition of 1890. In the August Heckscher Collection at the Heckscher Museum, Huntington NY, since 1959.
IAP
34870042. Appears in "
Gilbert Munger: On the Trail
" by Cummings, in
Bulletin 1982,
10, Benton Museum of Art, Univ. of Connecticut, Storrs, p.16. Image from slide scan provided by Heckscher Museum.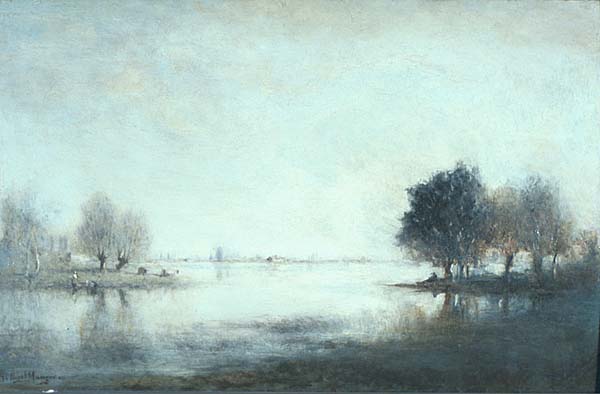 Prev
Next
© Michael D. Schroeder 1 Sep 1999; Updated 22 Sep 1999.