Prev
Next
Locale: New York - Cazenovia Area
#113. The Water Mill.
26 x 22, oil on canvas. "Gilbert Munger" lower left. At Raydon Gallery, New York City, since before 1998. This painting shows another depiction of the Cazenovia NY water mill (see painting
#16
). Image from Raydon Gallery photo.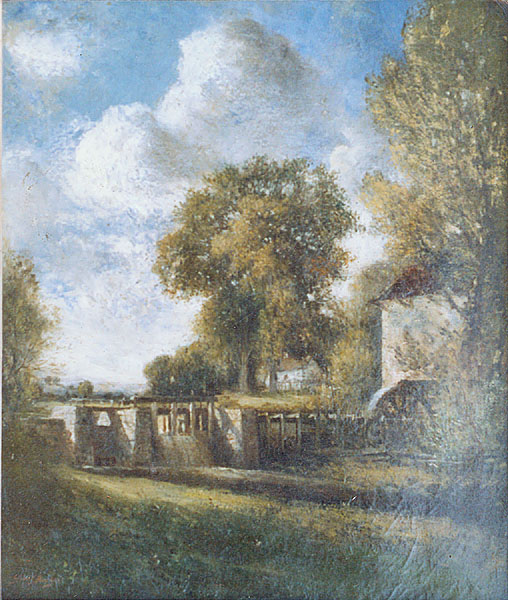 Prev
Next
© Michael D. Schroeder 1 Sep 1999; Updated 18 Dec 2001.