Prev
Next
Locale: France
#153. Two Cows.
26 x 36, oil on canvas relined. "Gilbert Munger" lower right. Sold for $600 + 23% at the Rachel Davis Fine Arts, Cleveland OH, auction of 24 October 2015 as lot 4. There frequently are cows in Munger's French paintings, and the landscape and style here is similar to his French paintings, so it is tentatively assigned to France. On the back of the painting is written in cursive white chalk: "Back Parlor Between Windows." This may be the painting sold at a
1916 April 3-5
NYC auction. Image is from the 2015 auction website.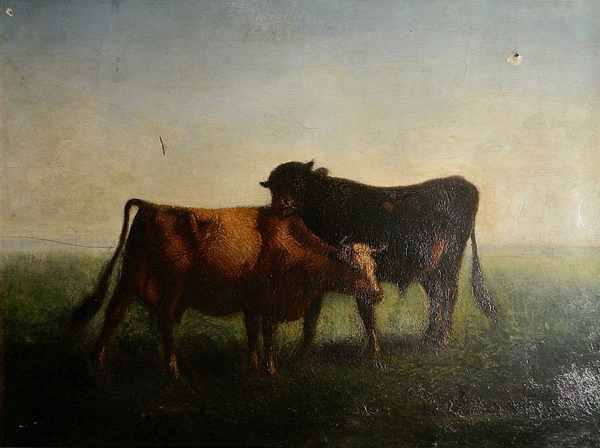 Prev
Next
© Michael D. Schroeder 23 Jun 2018.