Prev
Next
Locale: USA - Unknown Locales
#155. River Scene.
7 x 5.25, oil on board. "Gilbert Munger 70" lower right. From a former San Francisco dealer to a private collection in about 1988. The board has a materials supplier stamp on the back from Snow & Roos, San Francisco. The owner believes that this work was painted in San Francisco from Munger's eastern sketches. An article from the
San Francisco Chronicle
of 22 March 1870 mentions Munger's "cabinet paintings", of which this, perhaps, is one.
Tweed 2003 Exhibition
n.7. Image from owner's photo.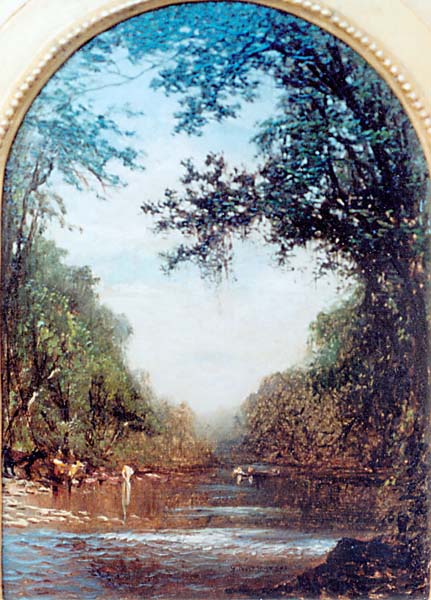 Prev
Next
© Michael D. Schroeder 1 Sep 1999.