Prev
Next
Locale: France
#194. On a River Near Bougival, France.
12 x 18, oil on panel. "Gilbert Munger" lower left. The title appears on the back of the painting. Sold as a pair with painting
#195
for $7,000 plus 19.5% at Christie's New York sale of 17 July 2002, lot 54. See the entry for that painting for more details on the provenance.
QFD
Pl.57. Image from author's transparency.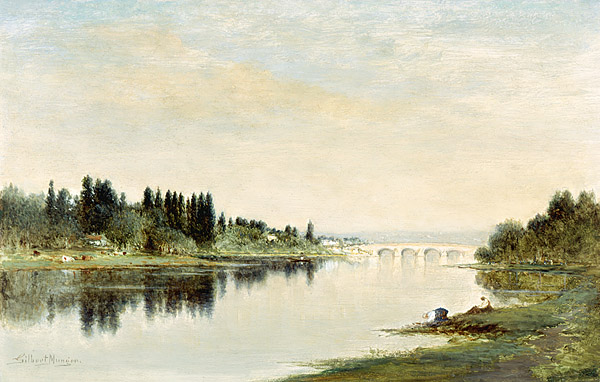 Prev
Next
© Michael D. Schroeder 17 Feb 2001; Updated 21 Jul 2002.