Prev
Next
Locale: France
#197. Pont Neuf, Paris.
11 x 14.5, oil on canvas. "Gilbert Munger" lower left. Written on the canvas back: "Pont Neuf Paris By Gilbert Munger." The construction is a little odd, in that Munger apparently attached a paper sketch to the canvas and then painted over and beyond it. Sold for $800 + 10% premium at the eBay online auction of 16 January 2001, item No. 539829053, by Butterfields, San Francisco, to a collector. Offered.as lot 228 in Vern Carver & Beard Art Galleries
Fall Fine Art Auction
in Minneapolis MN on 20 October 2007, est $1,800 - $2,600. (The auction result is not known.) Image from buyer's digital photo.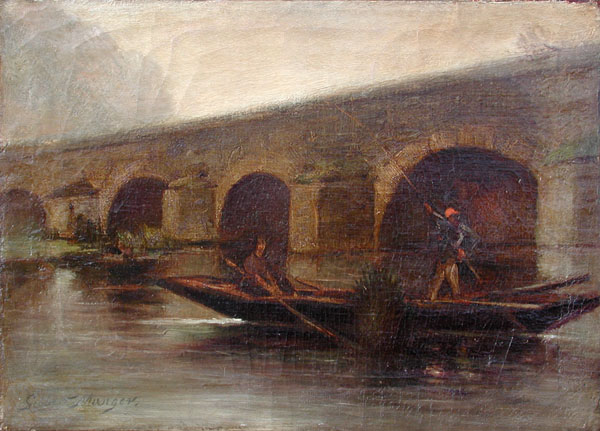 Prev
Next
© Michael D. Schroeder 11 Mar 2001; Updated 3 Oct 2007.