Prev
Next
Locale: France
#211. Untitled Barbizon Landscape.
22 x 18, oil on canvas. "Gilbert Munger" lower left. Purchased by the New York architect Josiah Cleveland Cady (1837 - 1919); passed down through the family to the present owner. The scene is Barbizon. The cows are very similar to those in the 1886 painting
#25
, which is of the same size and materials. Image from owner's photo.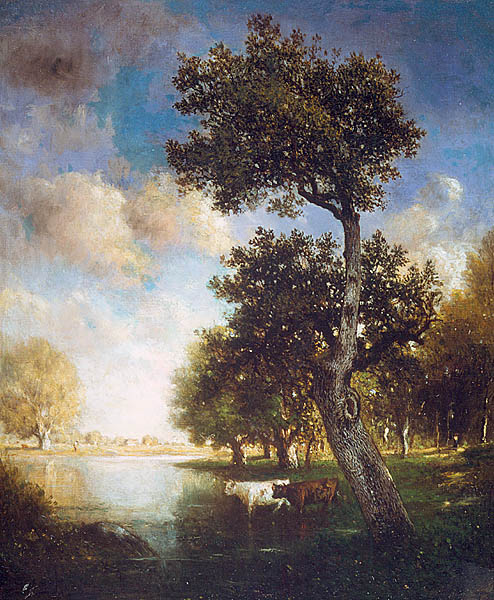 Prev
Next
© Michael D. Schroeder 27 Jul 2002; Updated 27 Jul 2002.