Prev
Next
Locale: France
#92. French Landscape (Near Ablon).
23.5 x 29, oil on canvas. "Gilbert Munger" lower left. "Christine Munger" is written on the stretcher. Sold for £950 at Christie's London South Kensington auction of 25 May 1989, lot 67, to Robert Orcutt. Gift of the Orcutt family in memory of Robert S. Orcutt to the Tweed Museum of Art, Univ. of Minnesota Duluth, in 1996.
QFD
Pl.60.
Tweed 2003 Exhibition
n.61. Image from author's transparency.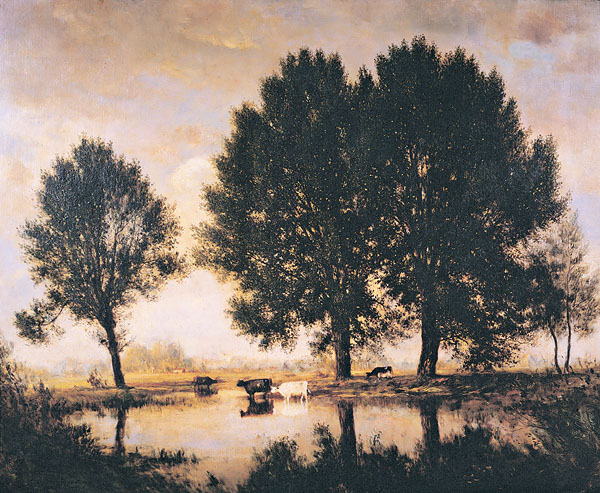 Prev
Next
© Michael D. Schroeder 1 Sep 1999.