Prev
Next
Locale: France
#233. Near Barbizon.
15 x 24, oil on canvas. "Gilbert Munger" lower left. The title of the painting appears on a brass frame plate. The painting was purchased by the parents of the current owner about 1940 from a friend who apparently bought it at a New Jersey auction. Image from a digital photo provided by the owner.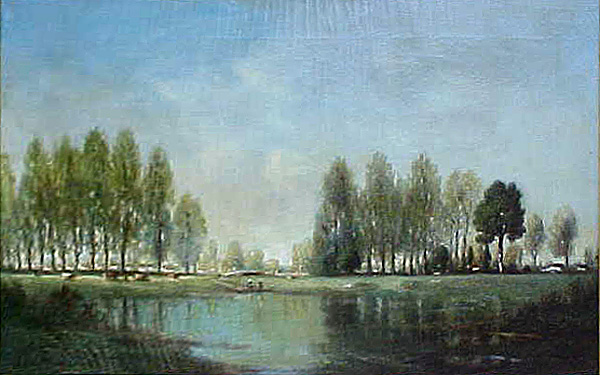 Prev
Next
© Michael D. Schroeder 5 Oct 2003.