Prev
Next
Locale: France
#269. Autumn Near Franchard.
13.5 x 17.5, Oil on canvas. Signed "Gilbert Munger" lower left. Owned by a New York state family for several decades before being offered for sale in March 2009 through Anderson Galleries, Locust Valley NY. Sold by the family at the Doyle, New York City, auction of 18 February 2015, as lot 28, for $2,813 including buyer's premium. The locale depicted is very similar to that in paintings
#51
and
#192
, hence the designation of this as a French painting. Image provided by Anderson Galleries.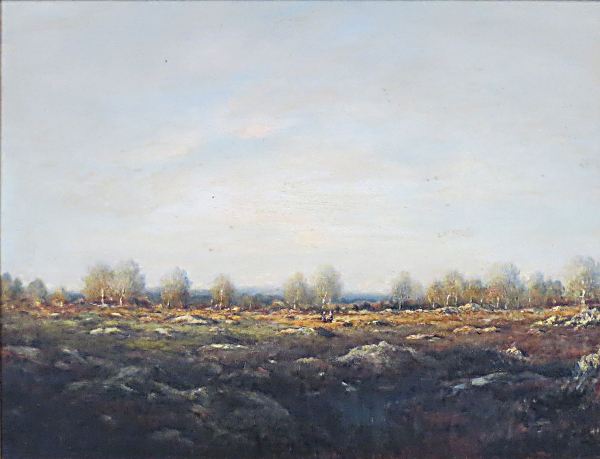 Prev
Next
© Michael D. Schroeder 9 Dec 2012; Updated 3 Mar 2015.