Prev
Next
Locale: California - Marin County
#3. Mount Tamalpais from San Rafael.
19.5 x 33.5, oil on canvas. "Gilbert Munger" lower right. The view is to the west showing the East Peak and the Murray Ranch. This is substantially the same view of the mountain as painting
#80
. Sold for $2,000 + 10% at Christie's New York auction of 7 December 1984, lot 153, as
Foothills of the Rockies
. From North Point Gallery, San Francisco, in 1987 to a private collection.
IAP
62642210.
QFD
Pl.20.
Tweed 2003 Exhibition
n.11. See
California History,
Spring 1992, p.2. Image from North Point Gallery transparency.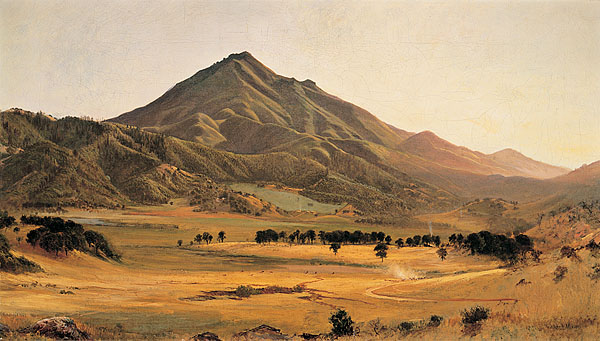 Prev
Next
© Michael D. Schroeder 1 Sep 1999; Updated 21 Mar 2001.