Prev
Home
Next
Locale: California - Carmel Area
#40. Mission San Carlos Borromeo de Carmelo. 20 x 27, oil on cardboard. "Gilbert Munger" lower right. Kennedy Galleries, New York, label on the back. The painting depicts the view looking west at the ruined mission in Carmel CA with the Pacific Ocean beyond. A newpaper article from the San Francisco Bulletin on 22 March 1973 describes Munger sketches of this scene. Sold at Christie's London King Street auction of 13 Feb 1970, lot 54, for $754 to the London dealer Frank T. Sabin. The catalog description states:
This and the following six lots were given to Lt. Col. McMurdo, of Charles St., London, W.1, by the artist in settlement of a debt. They were then given to the present owner's father who was Lt. Col. McMurdo's company secretary.
(The other six lots are paintings #8, #48, #50, #62, #71, and #72). From Sabin to Kennedy Galleries, in Mar 1970, then to a Rancho Santa Fe, CA, collector around 1980. From the collection of Meredith Hill Kwiatkowski, Fort Collins CO, sold at the Leslie Hindman Art of the American West auction of 9 November 2018, Denver CO, as lot 6, for $5,500 + 25%. IAP 61022244. See Kennedy Quarterly 10, 1, 1970, p.68; and Kennedy Quarterly 16, 4, 1979, p.239. Image from owner's digital photo provided by Montgomery Gallery, San Francisco.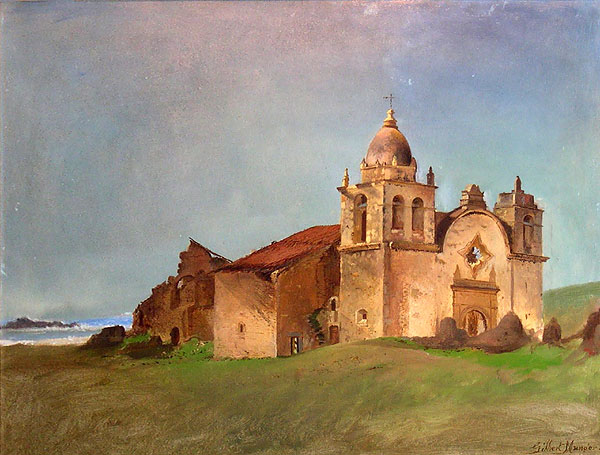 © Michael D. Schroeder 1 Sep 1999 Updated 28 Apr 2020