Prev
Next
Locale: California - Yosemite - Waterfalls
#72. Waterfall and Valley, Yosemite.
19.5 x 27, oil on cardboard. "Gilbert Munger" lower left. The view is of Bridal Veil Falls from below. Almost identical to painting
#96
. This pair of paintings shows Munger's amazing ability to duplicate a painting. Sold at Christie's London King Street auction of 13 February 1970, lot 56, for $605 to the London dealer Frank T. Sabin, who transferred it to Kennedy Galleries, New York, in March 1970. See painting
#40
for the pre-1970 provenance. From Kennedy Galleries in 1970 to a private collection in Massachusetts.
IAP
61022195. See
The Kennedy Quarterly,
June 1970, p.1 Image from that plate.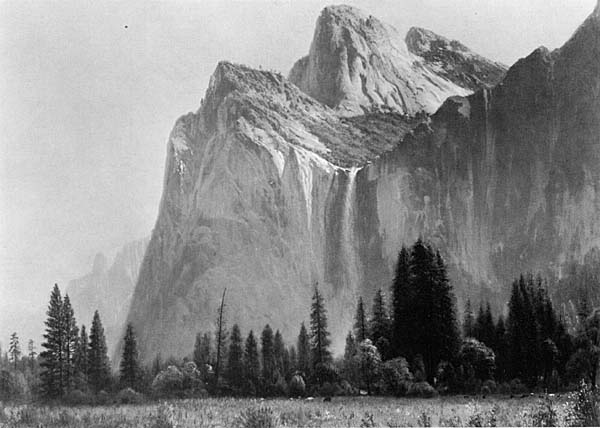 Prev
Next
© Michael D. Schroeder 1 Sep 1999; Updated 22 Apr 2004.