Prev
Next
Locale: California - Yosemite - Waterfalls
#96. Bridal Veil Falls, Yosemite Valley.
20.5 x 28.5, oil on canvas. "Gilbert Munger" lower left; "Bridal Veil Fall. Yosemite Valley. Gilbert Munger 1877" in Munger's hand on reverse. Also on the reverse is the materials supplier stamp: "(illegible) BARBE? & CO. 8?0 Regent St. W London." Given the date and the stamp, this work was likely painted in London just after Munger arrived there with a collection of
plein air
studies he had done in California in the early 1870s. His English patrons would order custom versions at his studio. This painting is almost identical to
#72
.
Purchased from the Chicago antiques dealer Gilbert Harvey in 1966 by J. F. Nasko. Given in 2021 to the Crocker Art Museum, Sacramento CA, as a gift of the Nasko Family in honor of John F. and Rosanne R. Nasko.
QFD
Pl.28.
Tweed 2003 Exhibition
n.31. Image from owner's transparency.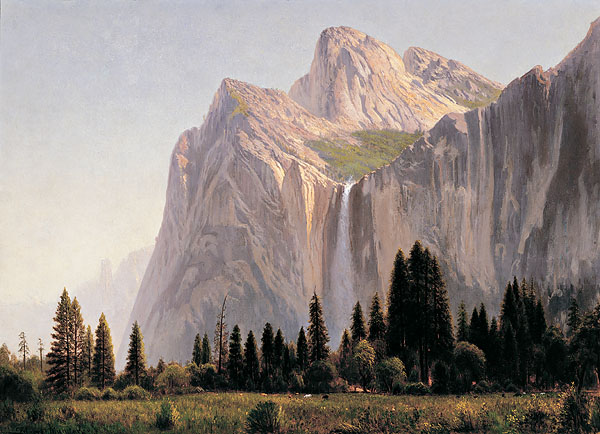 Prev
Next
© Michael D. Schroeder 1 Sep 1999; Updated 1 Oct 2021.