Prev
Next
Locale: Unknown Locales
#95. Two Ladies Seated by a Lake with a Rowboat.
16 x 13, oil on canvas, relined. "Gilbert Munger" lower left. One expert thinks is is a very early Munger, possibly the earliest one we know. If so, it likely depicts a river scene in Virginia. Purchased by Robert Orcutt on September 1992 from A&A Gallery of Worcester MA. Gift of the Orcutt family in memory of Robert S. Orcutt to the Tweed Museum of Art, Univ. of Minnesota Duluth, in 1996. Image from author's transparency.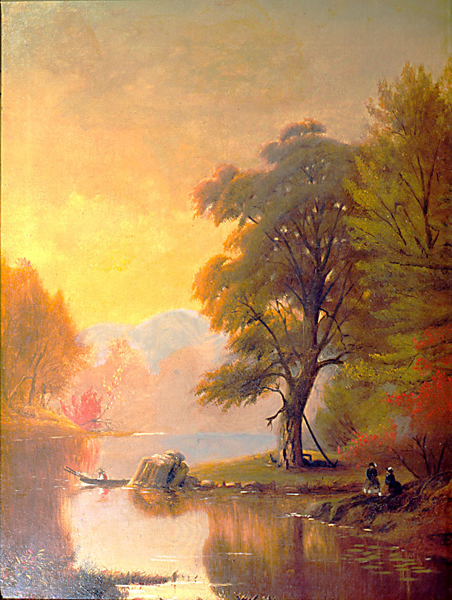 Prev
Next
© Michael D. Schroeder 1 Sep 1999; Updated 19 Apr 2019.