Prev
Next
Locale: California - Yosemite - Valley Views
#73. View in Yosemite.
19.5 x 27.5, oil on canvas. "Gilbert Munger" lower left. Almost identical to the right-hand side of painting
#83
. The view is looking west with the Brothers on the right and the three-humped Cathedral Rocks on the left. Sold for $240 at Christie's London King Street auction of 13 February 1970, lot 62, to The Caelt Gallery, London. From The Sporting Gallery, Middleburg VA, in 1972 to the Arthur J. Phelan collection, Chevy Chase MD.
IAP
98780013. Image from owner's slide.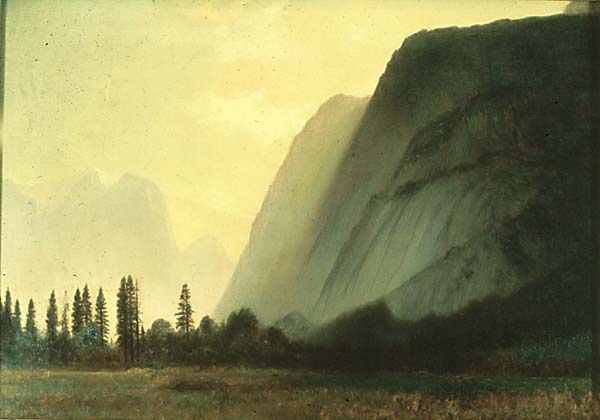 Prev
Next
© Michael D. Schroeder 1 Sep 1999; Updated 22 Apr 2004.