Prev
Next
Locale: California - Yosemite - Valley Views
#50. Stream in the Yosemite Valley.
19.5 x 27, oil on cardboard. "Gilbert Munger" lower left. This painting shows the Merced River with Sentinel Rock at right. Sold at Christie's London King Street auction of 13 February 1970, lot 57, for $554 to the London dealer Frank T. Sabin, who transferred it to Kennedy Galleries, New York City, in March 1970. See painting
#40
for the pre-1970 provenance.
IAP
61022190. See
The Kennedy Quarterly,
June 1970, p.6; and
The Kennedy Quarterly,
June 1977, p.169. Image from 1970 plate.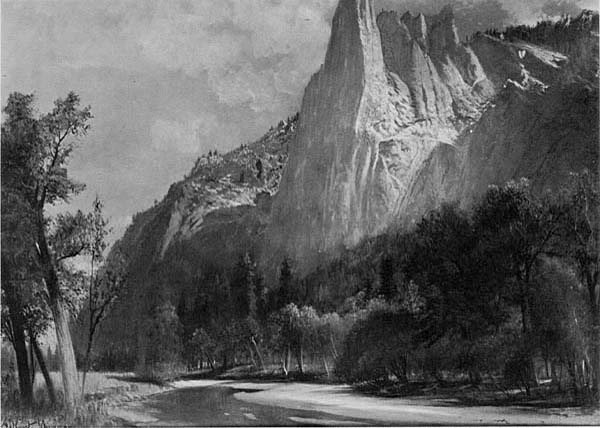 Prev
Next
© Michael D. Schroeder 1 Sep 1999; Updated 22 Apr 2004.