Prev
Next
Locale: Utah - Wasatch Mountains
#31. Wasatch Range from Salt Lake City, Utah.
26 x 44, oil on canvas, relined. "Gilbert Munger" lower left. View from southeast of Salt Lake City. Similar to paintings
#32
,
#173
, and
#218
. (See the discussion of the Wasatch paintings
here
for more details.) From Kennedy Galleries, New York City, in 1966 to a private collection. Returned to Kennedy Galleries in 1996 from which it was offered to the market.
IAP
61021341. See the ad in
The Magazine Antiques,
September 1999, p.219. Image from Kennedy Galleries photo.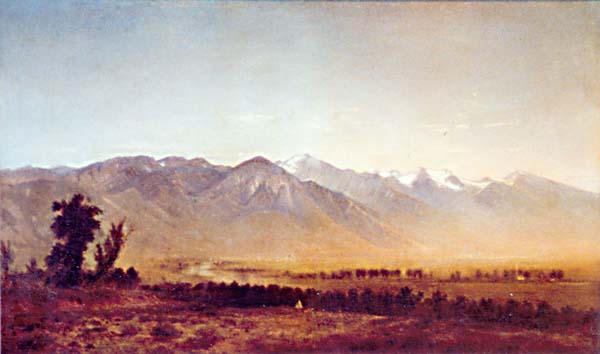 Prev
Next
© Michael D. Schroeder 1 Sep 1999; Updated 29 Feb 2000.