Prev
Next
Locale: USA - Unknown Locales
#42. Mountain Lake with Peaks.
20.5 x 28.5, oil on canvas. "Gilbert Munger" lower left. A label shows "Frost & Reed, London." At Vose Galleries, Boston, in 1953, where was it was incorrectly listed as
Glacier Lake, Montana,
#17871. At Kennedy Galleries, New York City, in the early 1960s. Paintings
#35
and
#286
show the same scene. See the latter for a discussion of the locale and title.
IAP
61020699. See
The Kennedy Quarterly,
November 1963, p.20. Image from Kennedy Galleries photo.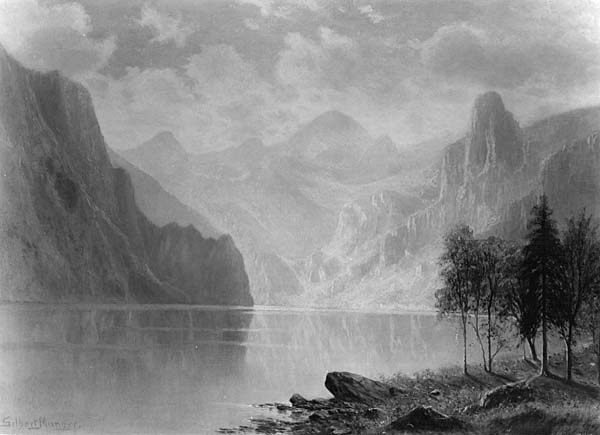 Prev
Next
© Michael D. Schroeder 1 Sep 1999; Updated 5 Jan 2002.