Prev
Next
Locale: Venice
#44. Entrance to Grand Canal, Venice.
27 x 36, oil on canvas. "Gilbert Munger 93" lower left. The date suggests that this was painted about the time Munger returned from Europe to New York City, well after his last visit to Venice. It is likely the Venice painting mentioned in
the second 12 Nov 1923 newspaper article
about the Lyman A. Mills art collection of Middlefield CT. The canvas and frame show a materials supplier mark from "F. Dupre, 441 Fabour St. Honore, Paris." The painting entered a Los Angeles collection about 1970 and was inherited by the daughter in 1999. It was sold for $6,500 + 15% at the Doyle New York auction of 24 May 2000, lot 38. Image from author's photo.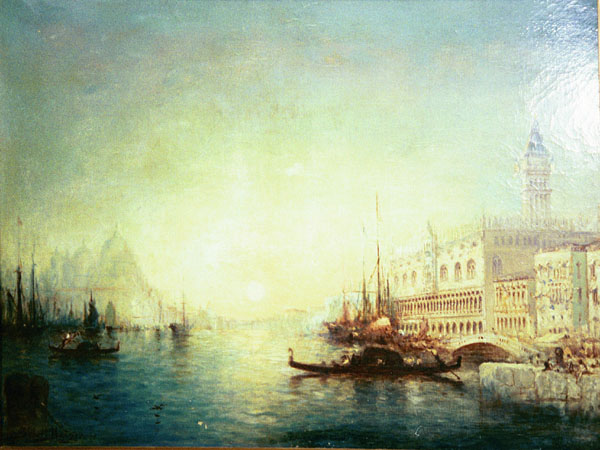 Prev
Next
© Michael D. Schroeder 1 Sep 1999; Updated 11 Jan 2000.