Prev
Next
Locale: Venice
#55. Venice at Dawn.
34.5 x 59.5, oil on canvas. "Gilbert Munder 1879" lower left. Close twin of painting
#56
. From Munger's estate to the family of the current owner. The current owner says the painting was damaged in shipping during Prohibition by a Federal inspector looking for liquor and indicates that the restorer appears to have gone over the original signature. This accounts for the misspelling. It probably also accounts for the suspiciously early date.
IAP
73260796. Image from O'Neills Auction Co., Forest Hill MD, photo.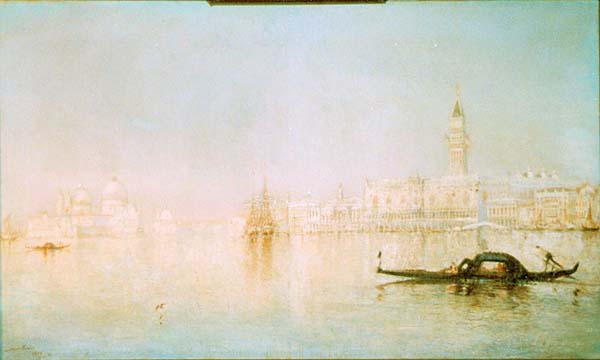 Prev
Next
© Michael D. Schroeder 1 Sep 1999.