Prev
Next
Locale: Venice
#56. Venice, High Noon.
41.5 x 63.5, oil on canvas. "Gilbert Munger Venice" lower left. Very similar structure to painting
#55
. This painting appears as the plate facing page 16 in the 1904 Munger
Memoir
. From Munger's estate to the family to the current owner.
IAP
73260795. Image from O'Neills Auction Co., Forest Hill MD, photo.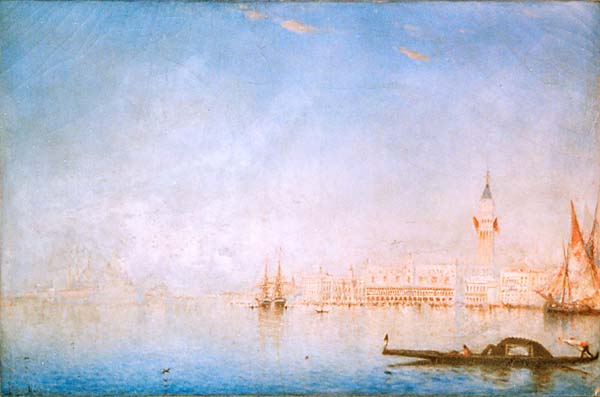 Prev
Next
© Michael D. Schroeder 1 Sep 1999.