Prev
Next
Locale: France
#45. Near Bougival.
10 x 13, oil on panel. "Gilbert Munger" lower left; "#15 Near Bougival" reverse in Munger's handwriting. Almost identical to painting
#90
. From Munger's estate to the family of the current owner.
IAP
73260799. Image from author's photo.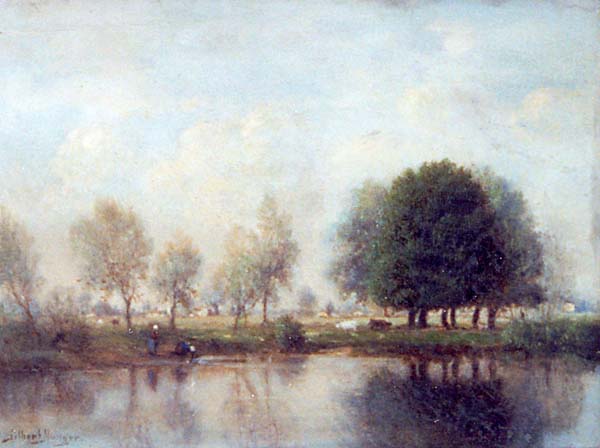 Prev
Next
© Michael D. Schroeder 1 Sep 1999.