Prev
Next
Locale: France
#90. Near Reuilly.
12 x 16, oil on mahogany panel. "Gilbert Munger 1889" lower left. Almost identical to painting
#45
. Attached to back of the painting are articles from the London
Daily Telegraph
dated 15 May 1886 and 19 October 1886. A label identifies the frame origin as London. Sold for $2,300 + 10% by James R. Bakker Antiques, Boston, auction of 12 March 1995, lot 58, to Robert Orcutt. Gift of the Orcutt family in memory of Robert S. Orcutt to the Tweed Museum of Art, Univ. of Minnesota Duluth, in 1996.
QFD
Pl.55.
Tweed 2003 Exhibition
n.60. Image from museum transparency.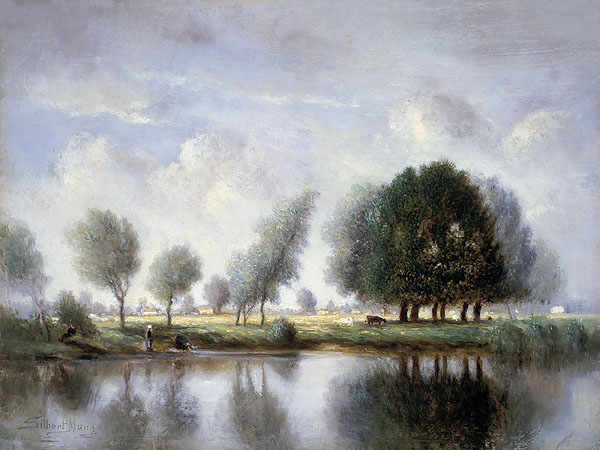 Prev
Next
© Michael D. Schroeder 1 Sep 1999.