Prev
Next
Locale: France
#254. Bord de la Mer.
12 x 18, oil on panel. "Gilbert Munger" lower left. The title has been handed down orally and does not make much sense. Mme CURIE Jeannine, présidente du syndicat d'initiative de Thomery, reports by email that the location depicted is the village of Moret sur Loing, located just south of where the River Loing joins the Seine south of Paris. The inclusion of a fairly complete village is unusual for Munger, but the village around Windsor Castle in
#104
is similarly depicted. Offered from a Canadian collection at the Bonhams, New York, American Paintings auction (sale 15412) of 28 November 2007, lot 56, where it sold for $12,000 + 20%. Image file provided by Bonhams.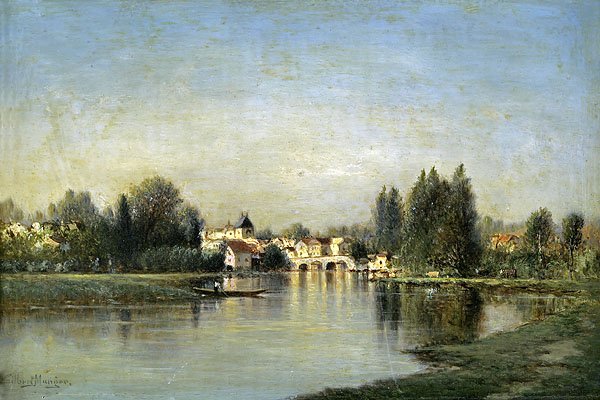 Prev
Next
© Michael D. Schroeder 10 Nov 2007; Updated 7 Dec 2007.