Prev
Next
Locale: Scotland
#259. Loch Coruisk.
42.5 x 60, oil on canvas. "Gilbert Munger 79" lower left.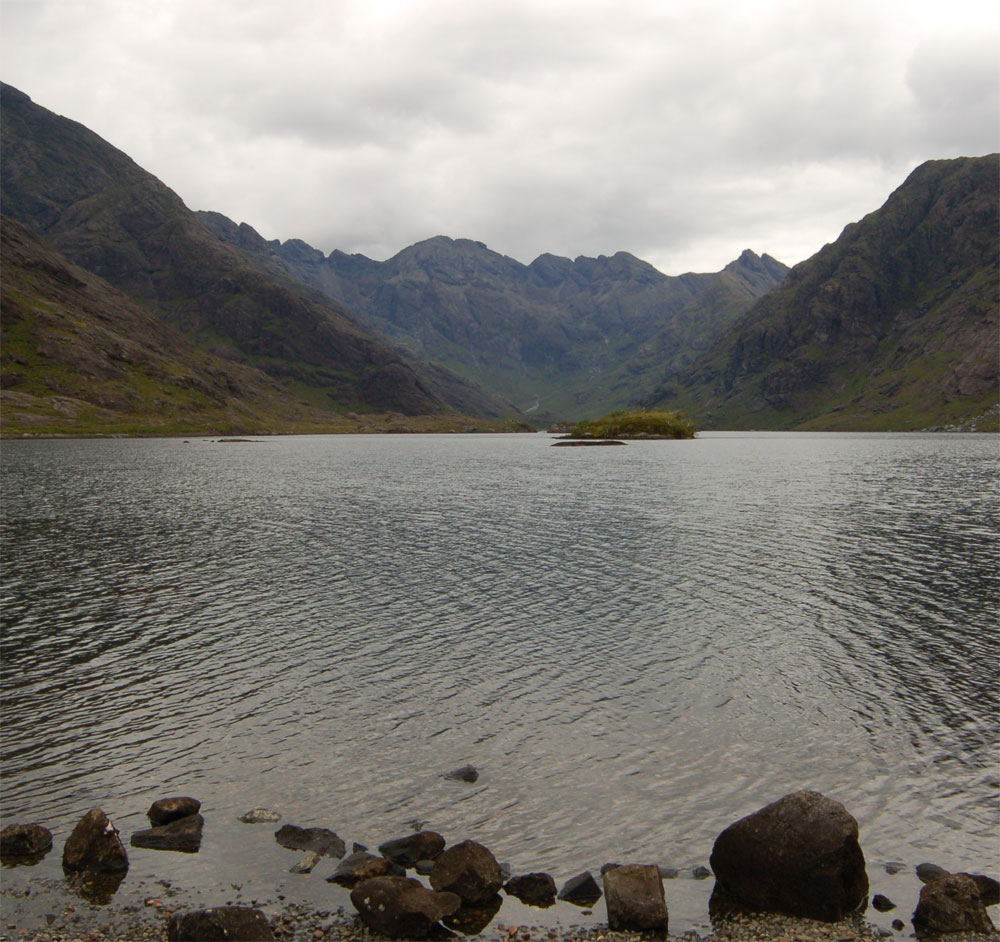 Offered for sale at Tajan (Paris) auction
TABLEAUX ANCIENS ET DU XIXE SIÈCLE
of 26 June 2008 as lot 118 with the title
Twilight View of a Lake
; estimate €8,000 - 12,000; bought-in. Subsequently offered by the seller for €7,000. Bought-in again at Artcurial, Paris, sale of 4 October 2013 as lot 510, est. €6,000 - 8,000. Sold at Artcurial (S.V.V.) auction in Paris on 7 February 2014 as lot 292 for €2,800 plus €737 in premiums. The catalog says the work is unfinished and unframed, but the former is probably a misinterpretation of condition problems.
The
Document Archive
tells us the Munger painted in Scotland in 1879. Two Scottish lochs are specifically mentioned as Munger submissions to the 1879 Royal Academy Exhibition:
Loch Corusik
on the Isles of Skye and
Loch Maree
in the northwest highlands. I contacted Stuart Mackinnon at http://www.mistyisleboattrips.co.uk who runs boat tours to Loch Coruisk. He confirmed that the painting depicts Loch Coruisk and sent along the photo above to prove it. Image from online auction catalog.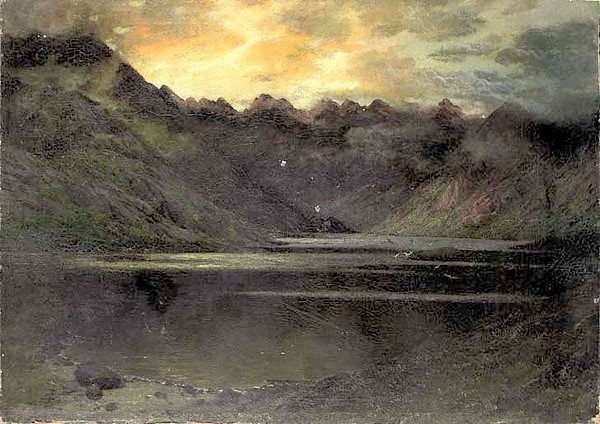 Prev
Next
© Michael D. Schroeder 21 Jun 2008.