Prev
Next
Locale: California - Mountains
#266. High Banks of the American near Colfax Cal.
18 x 30, oil on canvas relined. Not signed; title on back. From a private collection to Alexander Gallery, NY, then to Sherwoods Spirit of America, Santa Fe NM, who offered it for sale in 2009. The painting was still shown in their online catalog in May of 2019 with a published price of $25,000. The title, as rewritten on the new canvas liner, matches the named locale and the style is consistent with Munger's California landscape paintings, although the missing signature is mysterious. Image from email provided by Sherwoods Spirit of America, Santa Fe.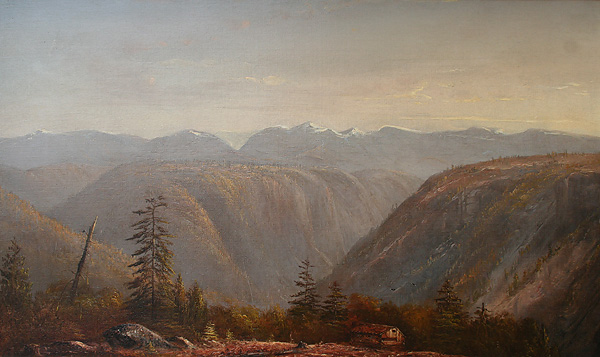 Prev
Next
© Michael D. Schroeder 12 Jul 2009; Updated 5 May 2019.