Prev
Next
Locale: California - Mountains
#75. Lake Tahoe.
12 x 20, oil. "Gilbert Munger" lower right. Alfred Harrison of North Point Gallery, San Francisco, identifies this scene as the view from the north shore of Lake Tahoe eastward towards the mountains along the California-Nevada border. From that gallery in 1987 to a private collection. See "Luminist Paintings in California," by Harrison, in
The Magazine Antiques, CLX,
5, (November 2001), p.670-679. Image from North Point Gallery transparency.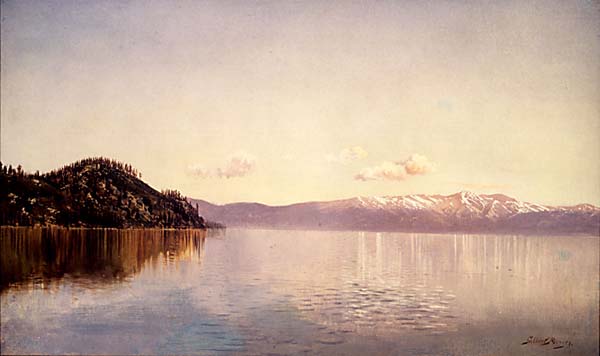 Prev
Next
© Michael D. Schroeder 1 Sep 1999; Updated 27 Feb 2002.