Prev
Next
Locale: Minnesota - Minnehaha Falls
#191. Minnehaha Falls.
24 x 20, oil on canvas. "Munger G D Minne ha ha" lower left. This painting and
#18
are small versions of the famous, large 1867-68 "Minnehaha Falls" painting (see
#154
). In the owner's family since pre 1929. The signature is the only known example displaying initials rather than the first name. Image from owner's email.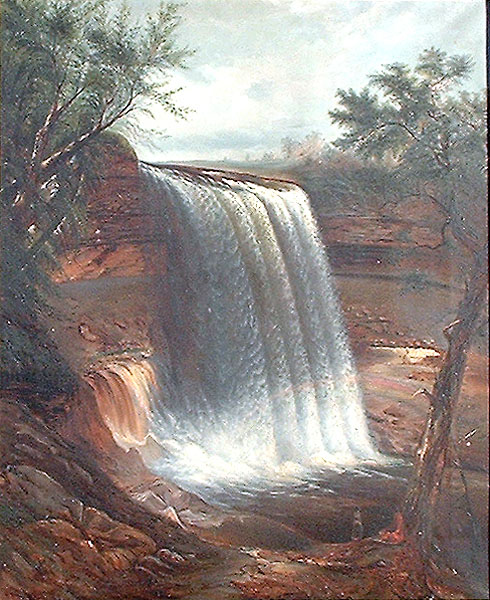 Prev
Next
© Michael D. Schroeder 22 Oct 2000; Updated 31 Jan 2001.