Prev
Next
Locale: Minnesota - Minnehaha Falls
#18. Minnehaha Falls.
17 x 14, oil on board. "Gilbert Munger" lower left. Descended through the Munger family from Gilbert's brother Roger to the current owner. This painting is shown as the plate facing page 8 in the 1904 Munger
Memoir
. A London materials supplier stamp from "Winsor & Newton" appears on back of the prepared board. The painting, along with
#191
and
#314
, are smaller versions of the famous, large 1867-68
Minnehaha Falls
painting,
#154
.
Tweed 2003 Exhibition
n.4. Image from author's photo.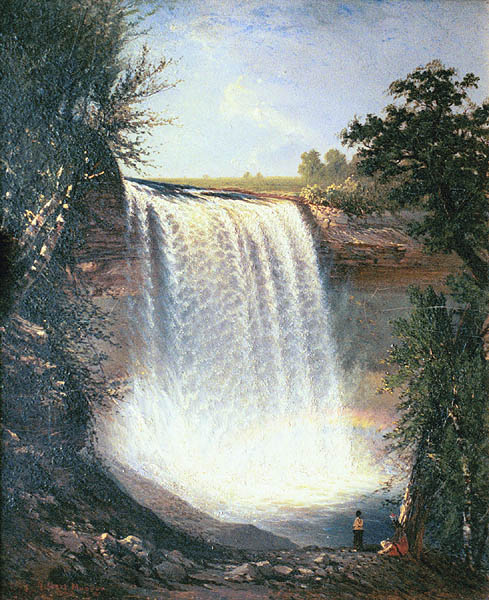 Prev
Next
© Michael D. Schroeder 1 Sep 1999; Updated 13 Jun 2000.