Prev
Next
Locale: Minnesota - Duluth
#312. Falls on the St. Louis River.
21 x 28, oil on canvas, cut down. No signature.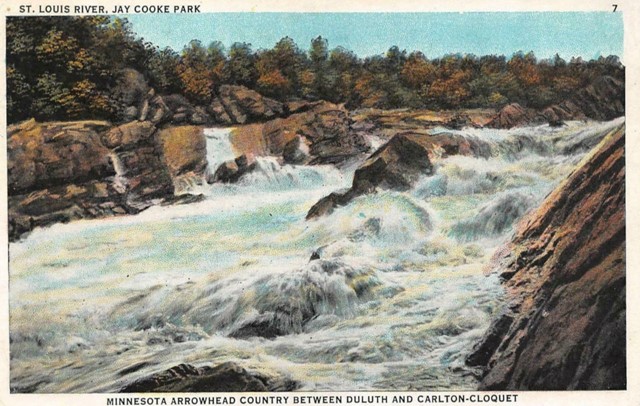 This painting was bought along with
#313
and
#314
by a Minnesota collector at the November 2013 estate sale of Daniel Mann of Rushford MN that was run by Darr Auctions of Rushford. See the latter painting for a discussion of the possibly related earlierprovenances. The stretcher is not original. "Munger" is written in pencil on the left and top stretcher bars. The signature may have been lost when the painting was cut down. Judging from the postcard shown at the right and Munger's known whereabouts, the painting depicts falls on the St. Louis River near Duluth MN. Thanks to Tom Trow of Minneapolis MN for noticing the similarity of the postcard and painting. Image from owner's email.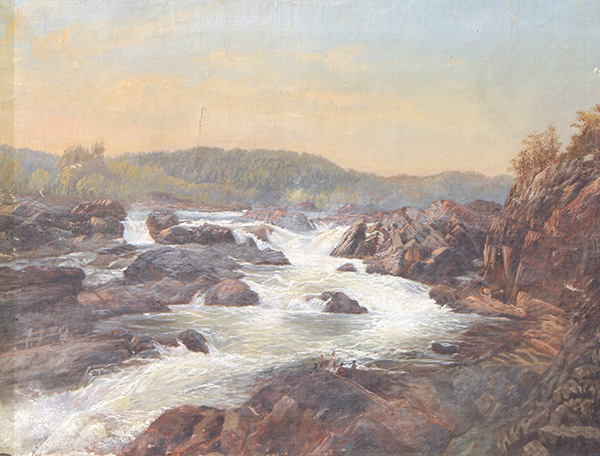 Prev
Next
© Michael D. Schroeder 4 Mar 2020; Updated 14 Mar 2020.